Blank Space (medium)
(text and background only visible when logged in)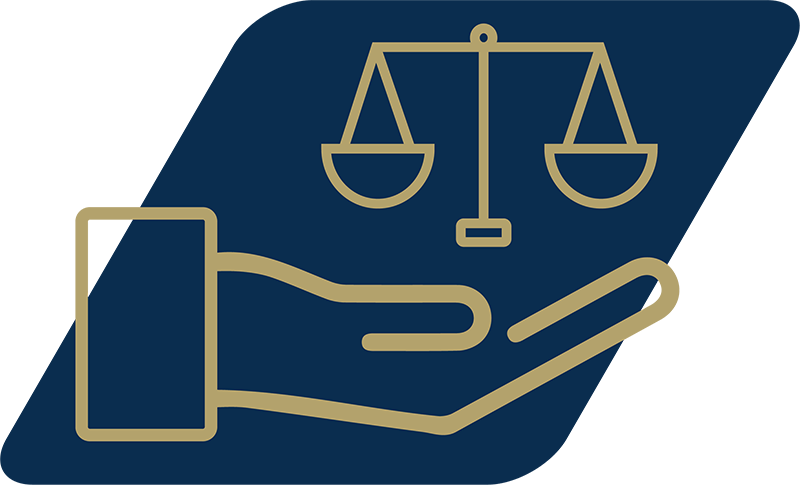 Blank Space (medium)
(text and background only visible when logged in)
Acceptable Use Policy
The Georgia Institute of Technology (Georgia Tech) Acceptable Use Policy (AUP) provides the guiding principles for use of Information Technology (IT) Resources at Georgia Tech. Users of Georgia Tech IT Resources are expected to be good stewards of these resources and to act in a responsible manner. Appropriate use of IT Resources allows the Institute to achieve its academic and research missions while maintaining a culture of openness, trust, and integrity within our digital spaces.
More information at the Acceptable Policy webpage on GT Policy Library.
Alcohol and Illegal Drugs Student Policy
The Georgia Tech Policy on Alcohol and Illegal Drugs is consistent with state law and other Institute policies. Students will be held accountable for violations of the policy and any other Student Conduct Code violations while under the influence of alcohol.
Students who are aware of another student who has consumed large amounts of alcohol should ensure they receive medical attention by contacting Health Services or the Georgia Tech Police Department. If you or a friend is in need of assistance in dealing with alcohol and/or other drug addiction, contact the Counseling Center at 404.894.2575 for confidential assistance.
Diversity, Equity and Inclusion
Diversity is one of Georgia Tech's greatest strengths and one of the major priorities identified in our twenty-five-year strategic plan.
"We will recruit, develop, retain, and engage a diverse cadre of students, faculty, and staff with a wide variety of backgrounds, perspectives, interests, and talents, creating a campus community that exemplifies the best in all of us—in our intellectual pursuits, our diversity of thought, our personal integrity, and our inclusive excellence." Georgia Tech Strategic Plan
At Tech, we embrace and leverage diversity in all its manifestations. We are one of the most diverse universities in the world with students who represent every state in the nation and more than one hundred countries. In the years ahead, our goal is to continue to build a campus culture of collegiality, close collaboration, global perspective, intercultural sensitivity, respect, and thoughtful interaction among a diverse community of students, employees, and alumni.
We realize that, in order to achieve our vision for Georgia Tech as a leader in influencing the major technological, social, and policy decisions in the twenty-first century, we must recruit and retain faculty, staff, and students from a wide array of backgrounds, perspectives, interests, and talents. Our mission to achieve inclusive excellence means unleashing the full potential of Tech's human capacity to create a better, sustainable future for us all.
Students are invited to join us on the journey of creating and sustaining a future that builds upon the talents of all members of our community in addressing the major challenges of this and future generations.
Employee Self Service
Once hired as an employee, students are encouraged to visit Georgia Tech's employee self-service portal, TechWorks. Here students will be able to update their direct deposit accounts, personal information (e.g., name, address, and emergency contacts), review paychecks, update tax filing status, download their W2s, and more.
To get started:
Go to TechWorks
Log in with your Georgia Tech Account username and password.
Click on any of the options displayed in the employee self-service box to begin reviewing and exploring your personal information.
If you need help with your Georgia Tech account or password, click on "System Access" or call 404.894.7173.
Ethics Training
As an employee of the University System of Georgia, you will also take an Ethics training. You will be notified when the annual training is available. Please contact your human resources representative or department manager for additional information.
To learn more about this subject visit Georgia Tech Ethics First. A hub for resources, including our Code of Ethics, Ethics Week events and information, annual compliance training, and many other resources.
Freedom of Expression
Georgia Tech holds the first amendment guarantees of freedom of speech, freedom of expression, and the right to assemble peaceably as an essential cornerstone to the advancement of knowledge and the right of a free people. Georgia Tech remains firmly committed to affording every member of the Institute community the opportunity to engage in peaceful and orderly exercise of these rights. Such opportunities must be provided on an equal basis and support the principle that the Institute should remain neutral to the views of public expression.
The entire policy is available at the Policy Library Freedom of Expression Policy Resources page.
Hazing Conduct History
In compliance with the Georgia SB 85 "Max Gruver Act", beginning July 1, 2021, the Georgia Institute of Technology will publicly disclose administrative adjudications of hazing or hazing related convictions. This information will be posted within 15 calendar days of final adjudication or public notice of conviction and remain posted for a period of not less than five years. Records will include the name of any school organization involved, date(s) of occurrence, as well as a description of specific hazing related findings, sanctions, adjudications and convictions for any person or school organization.
The Hazing Conduct History is available on the Office of Student Integrity website.
Honor Advisory Council, Academic Honor Code
Academic honesty is the cornerstone of an institution of higher learning. Georgia Tech expects that students will conduct themselves according to the principles of honesty and integrity. The Institute anticipates that students will obey the rules and regulations of Georgia Tech and act responsibly.
Consequently, Georgia Tech has a strong commitment to maintaining and promoting uncompromised academic honesty and, when necessary, disciplining those who are dishonest. The Academic Honor Code, a student initiative, became official Institute policy in 1996. Students are required to sign an honor agreement acknowledging their awareness of the code. The objective of the Academic Honor Code is to strengthen the level of academic integrity and trust within the Tech community. The Academic Honor Code is a guide for the Georgia Tech community to live by; however, specific academic misconduct charges are found in the Student Code of Conduct. The Honor Advisory Council, a student peer advisory group, is available for consultation regarding issues of academic integrity. The council office is located in Suite 150 of the Student Services Building.
Students are strongly encouraged to read the entire Academic Honor Code on the Honor Advisory Council page.
Institutional Employment and Payment
Requirements for the First Day of Employment - New Hire
On or before the first day of employment, student employees are required to visit Georgia Tech's Office of Human Resources, located at 500 Tech Parkway NW. Students must bring the following documents with them to complete the hiring process:
After your hiring department submits your new hire transaction to Human Resources, complete your online Student Hire Packet via the University System of Georgia Employment Center.
To complete the in-person onboarding you will nee to bring original (no photocopies), unexpired identification to the appointment., including U.S. work eligibility to complete Form I-9*
*The U.S. government requires all employers to complete and retain a Form I-9 for each individual they hire, including both citizens and noncitizens. Georgia Tech must verify employment eligibility and identity documents presented by the employee at the start of his or her assignment. Employees may need to reverify the Form I-9 if their documents expire during their assignment. Student employees should familiarize themselves with the documents that can be used to complete Form I-9. The acceptable documents are listed on page 3 of the I-9 form as maintained on the U.S. Citizenship and Immigration Services website. Please note that only original documents will be accepted.
More information at the Human Resources Student Onboarding webpage.
Documenting Time Worked
Georgia Tech is proud of and depends upon its many student employees and strives to offer a positive hiring experience. Students are eligible to work up to twenty hours per week on campus. Students who are paid hourly must submit online timesheets to their department manager each pay period. The work week runs from Sunday through Saturday and students are paid every other Friday.
Non-Discrimination and Anti-Harassment
The Georgia Institute of Technology (Georgia Tech) is committed to equal opportunity, a culture of inclusion, and an environment free from discrimination and harassment in its educational programs and employment. This policy replaces the Nondiscrimination and Affirmative Action Policy, the Anti-Harassment Policy, and the Equal Opportunity Complaint Policy.
The entire policy can be found at the Policy Library Equal Opportunity, Nondiscrimination, and Anti-Harassment Policy page.
Notice of Directory Information Contents
"Directory information" is information not generally considered harmful or an invasion of privacy if disclosed. Any student may present a written request to the registrar asking that their records be flagged as confidential to prevent directory information from being released. Students may also present a written request to the registrar to prohibit their information from being included in the online or printed school white pages directory. However, requests that directory information be withheld from a written publication must be received in sufficient time to prevent a delay in processing that publication. Georgia Tech considers the following information to be directory information:
Name, address (including Georgia Tech e-mail address), and telephone listing
Level (graduate or undergraduate)
Field of study
Enrollment status (full-time, part-time, or less than part-time)
Dates of attendance
Degrees with associated honors and designations and date(s) awarded
Anticipated date of graduation
Visit the Family Educational Rights and Privacy Act (FERPA) and Applicant Records policies page for more information.
Sexual Misconduct, Sexual Harassment, Stalking & Intimate Partner Violence Policy
Title IX reports of sexual misconduct and harassment are contrary to school policy and applicable law and are not tolerated at Georgia Tech. Visit the Sexual Misconduct GT Policy page for the full policy information.
Students may seek confidential help in dealing with anything viewed as possible misconduct or harassment by calling the Dean of Students at 404.894.6367.
Helpful information can also be found at the VOICE: Sexual Violence Prevention & Victim-Survivor Support Wellness Empowerment Center page. A telephone information line regarding sexual assault is available at 404.894.9000.
Student Code of Conduct
The Student Code of Conduct specifies the Institute's expectations of student behavior and students' rights at the Institute. The code also creates a standard by which students and student organizations are expected to conduct themselves for an environment conducive to academic excellence.
The Office of Student Integrity oversees the administration of the code for both academic and nonacademic misconduct. Visit the Non-Academic Misconduct Process OSI webpage to learn about the investigation and dispute processes. 
Please read the entire Student Code of Conduct on GT Policy Library page, and other student policies on the Office of Student Integrity website.