This year, the Dean of Students office is celebrating 100 years of service to Georgia Tech students and the Institute. After a hundred years, the purpose behind the Dean of Students at Georgia Tech remains the same: be a person students can turn to in times of joy and celebration and in times of grief or crisis. 
Only 5 people have served as Dean of Students since the position was created in 1922.

Floyd Field Named Dean of Men
Floyd Field was approached by a group of students about the need for a "Dean of Men" (women weren't admitted to Tech until 1952). The students asked for a person they could turn to for guidance and assistance. The position was renamed Dean of Students shortly before Field retired
Student Council Established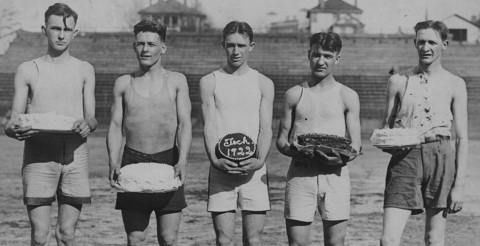 The Student Council, which would later be called the Student Government Association (SGA), was established in 1922 during Dean Field's first year as Dean of Men. The first student body president was Herbert Hutton (ME 1925).
George P. Burdell Enrolls at GT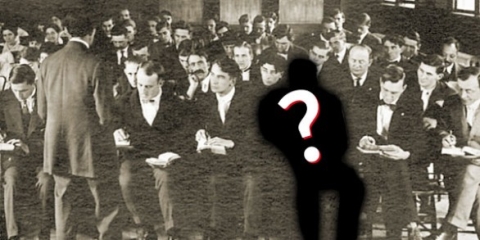 George P. Burdell enrolled in his first class at Georgia Tech in 1927, only a few years after Field became Dean of Men. Burdell officially graduated in 1930, somehow avoiding Dean Field's detection. Since Field, every Dean of Students has had run-ins with the Institute's most infamous prankster. Burdell enrolled in every course offered at Tech in 1969, and then again in 1975 and 1980.
George Griffin Named Associate Dean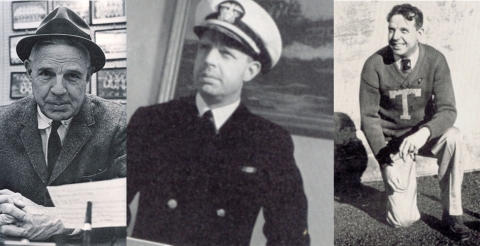 George C. Griffin became Assistant Dean of Students. During his tenure, Griffin started an Emergency Loan Fund, which was informally known as the "Hip Pocket Fund."  The Dean Griffin Hip Pocket Fund still exists today through Students' Temporary Assistance and Resources (STAR) Services.
First Ramblin' Wreck Parade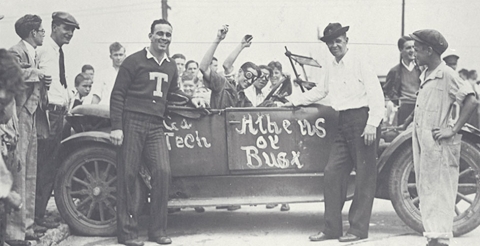 Dean Field canceled the Old Road Race from Atlanta to Athens, citing concerns for student safety. In its place, he organized Tech's first Ramblin' Wreck Parade in 1932.
Field Announces Plans to Retire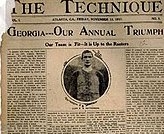 Dean Field was an avid traveler. The Technique wrote about his travels in a 1946 article that also announced his retirement in July of that year. By 1946, Dean Field had toured the entire United States, except for Nevada, by car.
Griffin Named Dean of Students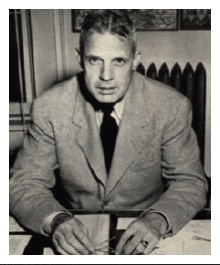 George C. Griffin was named Dean of students when Field retired.  Griffin entered Tech's apprentice class in 1914. He was a member of the Pi Kappa Phi fraternity and the secret ANAK society, and president of his sophomore and junior classes.
Griffin Honored with Distinguished Service Award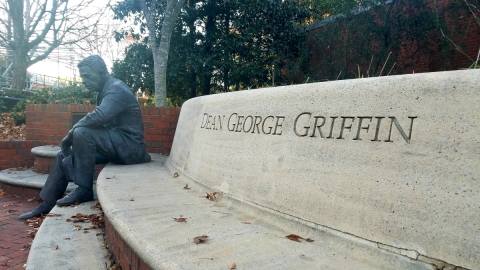 The Alumni Association recognized Griffin with a Distinguished Service Award.
James Dull Named Associate Dean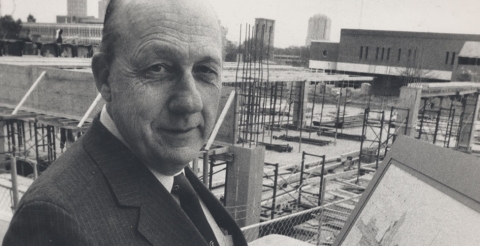 James "Jim" Dull was hired as the Associate Dean of Students.
Dean Dull Attends First DramaTech Performance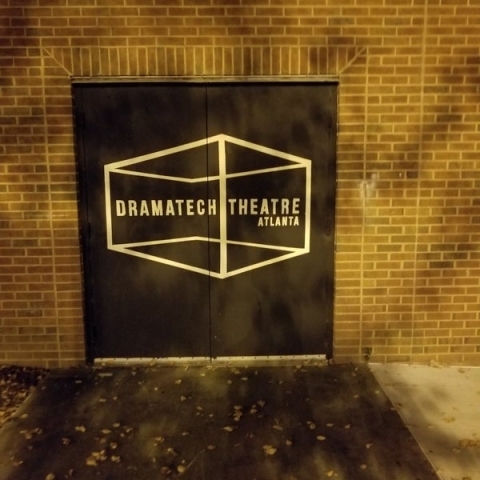 Dull was a strong advocate for the arts and theatre. He and his wife attended their first DramaTech performance in 1957. The Dulls attended almost every performance after that.
Dean Griffin Day!
Georgia's Governor Carl Sanders declared May 16 "Dean George Griffin Day" in recognition of Griffin's service.  This is the same year that Griffin was named an Honorary Alumna by the Georgia Tech Alumni Association.
Jim Dull Named Dean of Students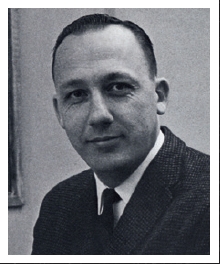 Dean Griffin retired and Associate Dean Jim Dull was promoted to Dean of Students.
Dull Launches FASET Orientation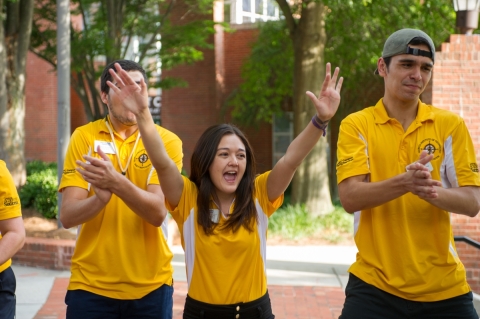 Dull helped revamp freshman orientation. The program developed into FASET, a way to  acclimate new undergraduate students to Georgia Tech. Thousands of incoming first-year, transfer, and exchange students and their parents continue to participate in FASET each year.
First Pi Mile Race Dedicated Dean Griffin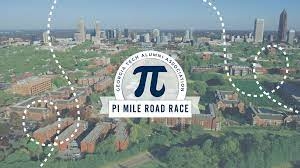 The Pi Mile Road Race began and was named in honor of Dean Griffin.
Gail DiSabatino Named Dean of Students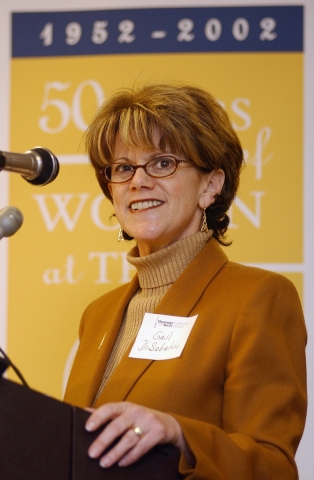 Gail DiSabatino became Dean of Students. A number of new traditions and events were created under her leadership including: create Ramblin' Nights, an alcohol-free party held the night before home football games. 
Dean DiSabatino Launches Student Diversity Programs

Dean DiSabatino partnered with many leaders on campus to open the Office of Student Diversity Programs within the Division of Student Affairs. Student Diversity Programs provides an institutionalized approach for meeting the co-curricular needs of students by coordinating and planning educational opportunities that enhance interaction and learning across groups. 
Dean DiSabatino Launches Women's Resource Center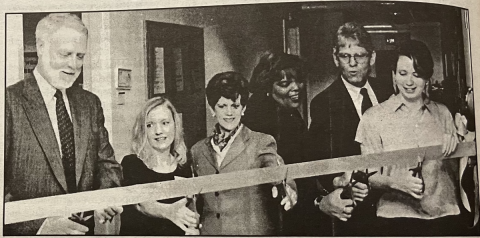 In 1997, after several years of discussion with Georgia Tech administration, the idea caught the attention and support of Dean Stephanie Ray, the then newly appointed Associate Dean of Students, Gail DiSabatino, Dean of Students, and Student Affairs Vice President Lee Wilcox.
The proposal for the Center was approved and funded by Georgia Tech President G. Wayne Clough. The Center officially opened Spring Quarter 1998 with a ribbon-cutting ceremony on April 23.
John Stein Named Dean of Students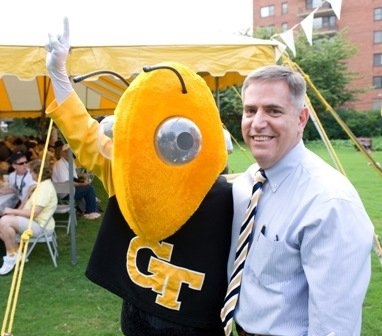 John M. Stein became the Dean of Students. Stein became Dean of Students after serving as director of Success Programs from 2002 to 2006. He is assistant vice president for Student Engagement & Well-being and Brandt-Fritz Dean of Students Chair. Student life activities have expanded under Dean Stein to include 56 Greek organizations, 13 honor societies, and more than 400 student organizations.
Dean Stein Establishes Good Samaritan Policy
In March of 2011, Dean Stein worked with SGA and student organizations to launch the Good Samaritan Policy.  The Good Samaritan/Medical Amnesty Provision ensures that students do not delay seeking medical assistance for fear of disciplinary action by the Institute.
Grand Opening of the Veterans Resource Center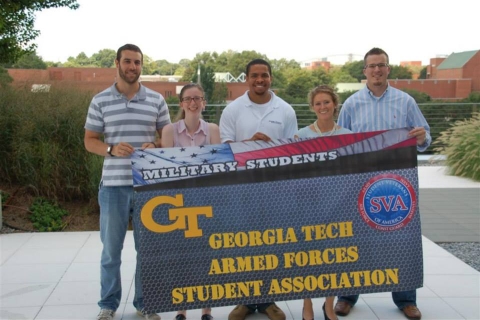 Dean Stein and the Division of Student Affairs (now a called Student Life) established a Veterans Resource Center and hired its first director, David Ross, who served 20 years in the Air Force.
Brand-Fritz Dean of Students Endowment Named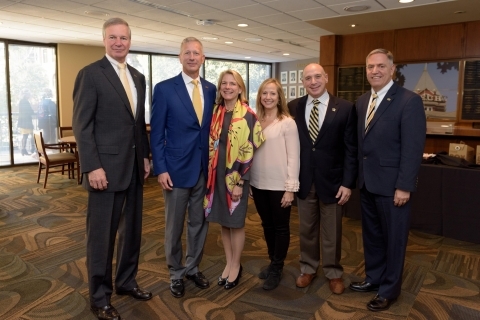 Georgia Tech became the first public university to announce an endowed Dean of Students chair. Thanks to income generated through the Brandt-Fritz Dean of Students Endowed Chair, Dean Stein and his successors will have a substantial fund that is both flexible and reliable with which to respond to urgent needs and changing priorities as they arise — and to strategically plan for the future.
Grand Opening of the LGBTQIA Resource Center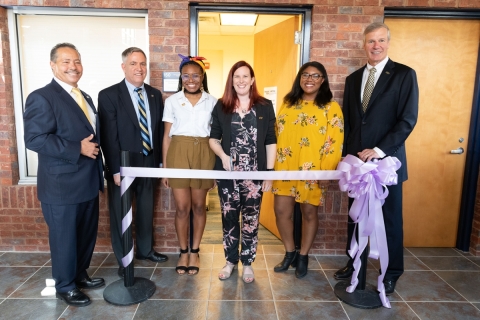 Through a collaboration with the Dean of Students Office, the Division of Student Life and the Division of Diversity, Equity and Inclusion, the LGBTQIA Resource Center opened in August of 2018 in the Smithgall Student Services Building.
"The center's expansion is a testament to the students and staff who worked tirelessly to advocate," Dean of Students John M. Stein said. "As we move forward, I ask us all to honor the past, but more importantly focus on the future - where this community wants to go, and how we're going to get there together."
STAR Joins Student Life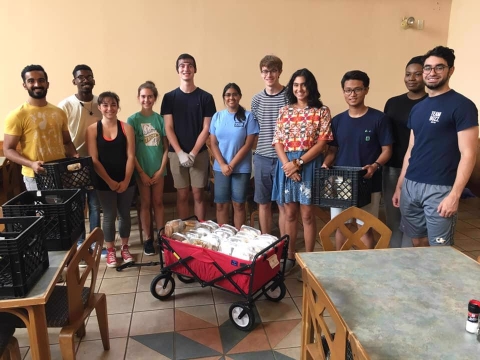 Students' Temporary Assistance and Resources (STAR) is a safety net that helps students regroup and get back on their feet. A STAR board was established with the mission to "provide stability so students can pursue a fulfilling college experience by facilitating collaboration between organizations offering student support and increasing campus awareness of these programs." The five STAR points of need are food, housing, clothing, money, and connection.
Dean Stein advocated to bringing it to Student Life and expanding the program to serve a larger population of students.
Grand Opening of the Center for Assessment, Referral & Education (CARE)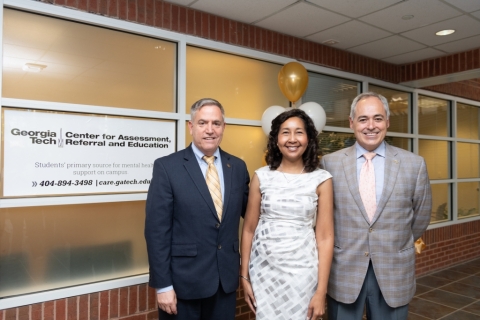 Dean Stein helped to open the Center for Assessment, Referral and Education (CARE). The need for a single pathway was identified by Georgia Tech's Mental Health Task Force, and reiterated as part of the Institute's A Path Forward — Together initiative. CARE's mission is to provide easier access to campus resources for undergraduate and graduate students at no cost.
Celebrating 100 Years!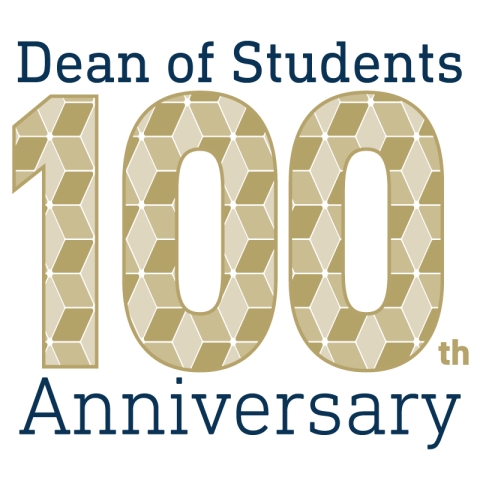 The Dean of Student's office celebrates 100 Years of service to the Georgia Tech student body and the Institute!