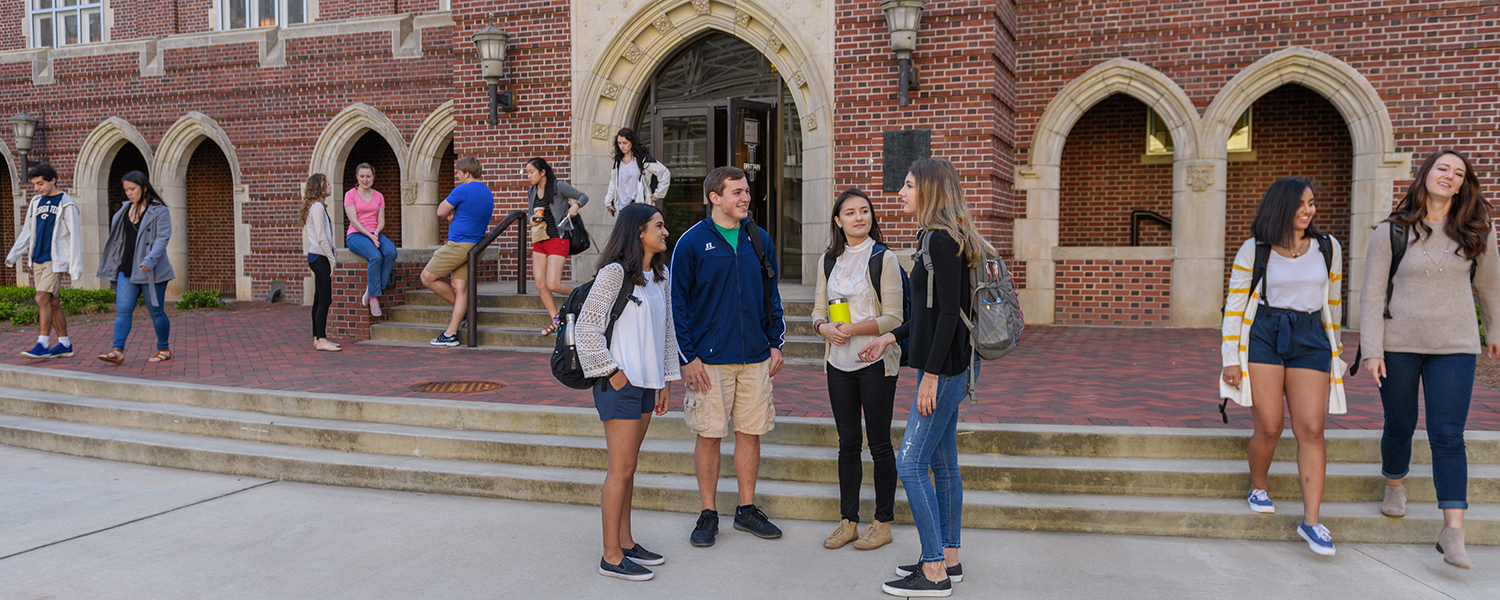 MISSION
The Division of Student Life is committed to enriching the academic, personal and professional growth of all Georgia Tech students.
VISION
The Division of Student Life will lead our profession by providing innovative programs and services for the technological research university of the 21st century. Georgia Tech students will be strategically positioned to lead, influence, and contribute to their communities locally, nationally, and globally for the improvement of the human condition.
CORE VALUES
Excellence
We believe excellence is achieved through collaboration, innovation, and an entrepreneurial spirit. We are committed to the continuous improvement of our programs, services, and the professional development of our staff.
Integrity
We model integrity by upholding the highest standards and principles that guide our profession - demonstrating professionalism, ethical conduct, and accountability in all programs and services.
Leadership
We prepare Georgia Tech students for the leadership roles they will assume in our global society. This is accomplished through intentional learning, sound academic inquiry and active reflection. We provide opportunities to develop the leadership competencies that will allow students to create meaningful change in their respective communities.
Empowerment
We enable students to take an active role in influencing institutional, local, national and global matters. We empower them to advocate for themselves, their community and the rights of others.
Integrated Learning
Learning is a transformative process that integrates knowledge and experiences both inside and outside of the classroom. In alignment with the Institute's values we facilitate faculty-student engagement, encourage experiential learning, cultivate the arts, and embrace new technology - making every experience a learning opportunity.
Inclusive Community
Student learning occurs best in communities that value diversity and inclusion. We strive to create and support an inclusive community that encourages civility, compassion, discussion, debate, and expression where everyone is treated with respect and dignity.
Total Student Experience
The collegiate experience has a unique and significant influence on personal growth and development. We are committed to the development of the total student in all aspects of intellectual, personal, and professional growth in the environment in which they live, learn, work, and play.
GOALS
Enrich the student experience by creating a collaborative community that fosters a balanced and purposeful life.
Prepare and engage students and staff to lead, learn, and live in a global society.
Champion diversity, community and the celebration of tradition that promotes an inclusive environment.
Challenge and empower students and staff to be responsible citizens who contribute to their communities and profession through leadership and service.
Lead the profession of Student Affairs by advancing innovative programs, services and staff development in pursuit of institutional excellence.