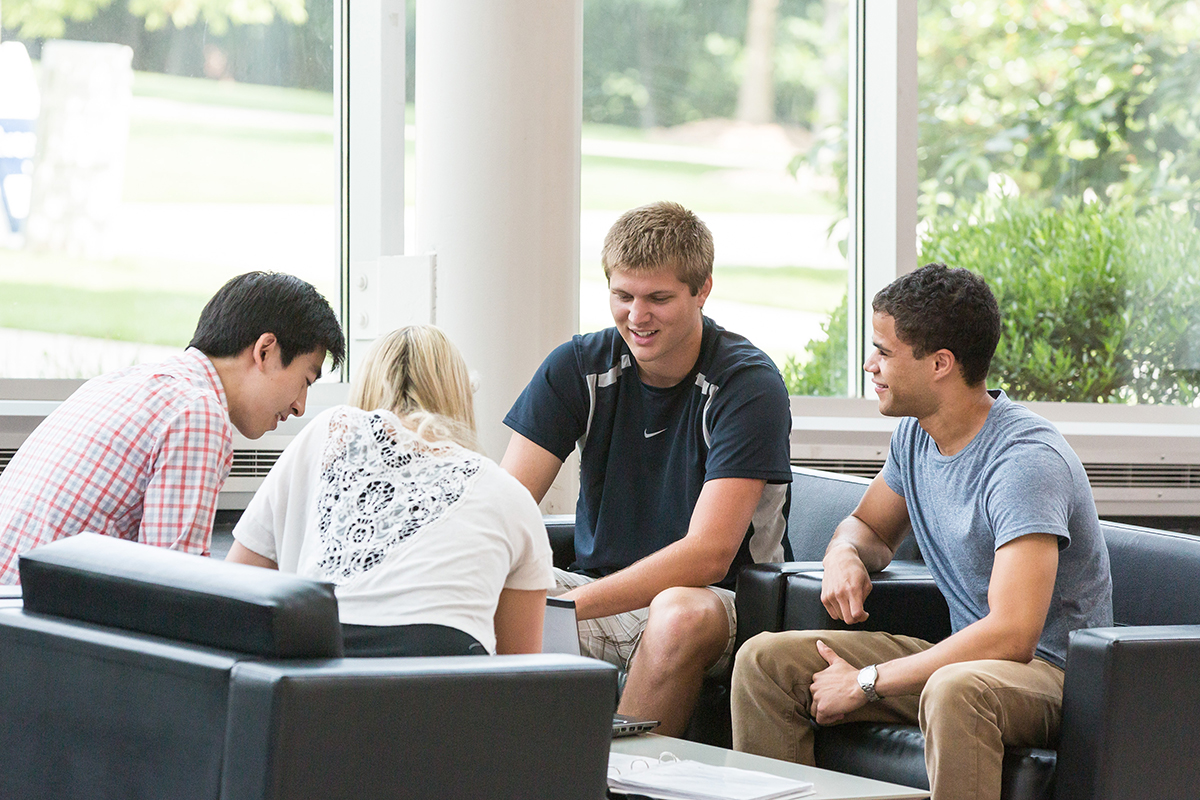 Apr 01, 2016 - Atlanta, GA
The Georgia Tech Counseling Center is excited to announce the start of its Peer Coaching Program. This program was developed to provide Tech students with another way to seek and receive support with academic, social, or other personal concerns commonly faced by college students. Students who take part in the program are matched with a Tech peer who has been extensively trained to navigate mental health conversations in a personal and private manner and provide needed support, education, and resources to thrive at Georgia Tech."The coaching experience is more like a conversation where the coach is open minded and willing to listen to anything going on in your life," said Ben Nickel, an undergraduate student who serves as a coach. "It's a great opportunity to de-stress, meet a smiling face, and talk with a student who is going through the same things you are."The development of the Peer Coaching Program is a result of the Mental Health Task Force, convened by President G.P. "Bud" Peterson in 2013. Task force members recognized that "the high expectations placed on students by themselves, their professors, and sometimes their families have led to a cultural acceptance of a high stress, high productivity environment," and that such an environment can have a powerful impact on student well-being. The Counseling Center met with a number of students connected to the Task Force proceedings and invested in making a positive difference on the mental health and well-being of the student body. These students felt strongly that students who were at times reluctant to speak with professors or professional staff about their struggles, whether due to concerns about stigma or a general disinclination to ask for help, would value and be more likely to talk to a peer.After designing the training curriculum during the spring and summer of 2015, the Counseling Center conducted the first training this past fall. Fifteen Georgia Tech students, representing various majors and class statuses, completed the semester-long training. These Peer Coaches are now ready to meet with students, starting this semester. All students currently enrolled at Georgia Tech, graduate and undergraduate, are eligible to participate in peer coaching.  Services provided by the Peer Coaches are considered consultation services, as opposed to counseling or therapy. Students serving as Peer Coaches are para-professionals, trained to create a supportive and understanding environment in which students can identify and accomplish specific academic, social or other personal goals. Peer Coaches are not trained counselors or therapists, and students meeting with a Peer Coach are not clients of the Counseling Center.Common concerns Peer Coaching may be able to help address include:
Adjustment to college/Tech culture.
Academic struggles (such as study skills, time management, motivation).
Uncertainty about major/career path.
Stress.
Grief and loss.
Relationship concerns (including those with roommates, friendships, romantic partners, and family).
Students interested in meeting with a Peer Coach will need to complete a screening form that can be found by visiting the Counseling Center. More information is available at the Counseling Center website.