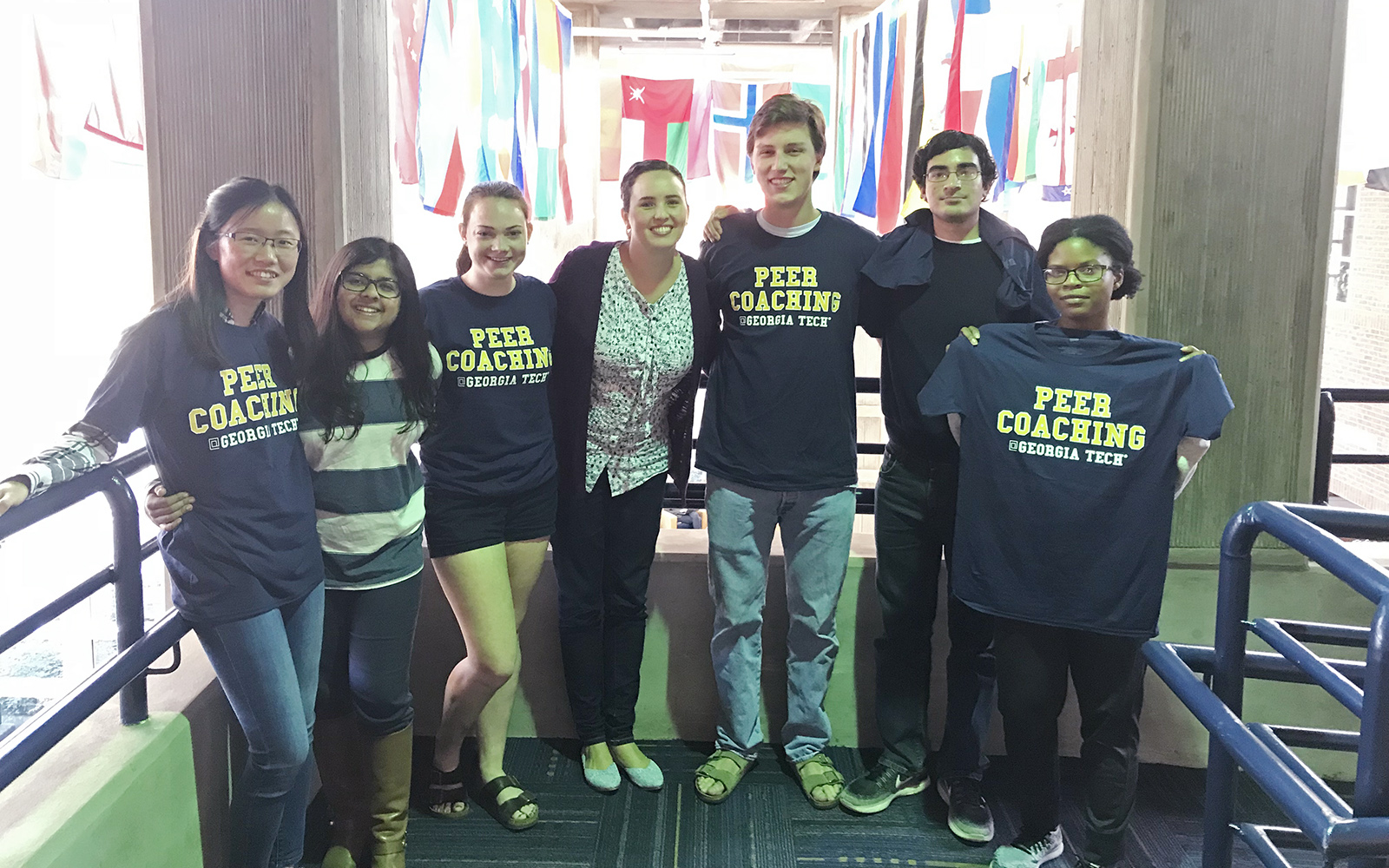 Mar 19, 2018 - Atlanta, GA
While faculty and staff can be solid mentors to students, some situations call for peer-to-peer support and understanding.
The Counseling Center's Peer Coaching Program fills that need: Well-trained peers with whom students can talk about what they're going through and get direction on helpful  campus resources.
The program began in 2015 as a way for students to get more involved in campus mental health initiatives. Now, the Counseling Center is looking for students to apply as coaches for Fall 2018. Recommendations from faculty and staff members are welcome.
"Students who serve as peer coaches are trained to assist others in identifying and accomplishing specific academic, social, or personal goals related to concerns commonly faced by college students," said Irene Daboin, postdoctoral fellow with the Counseling Center and manager of the program. Some topics may include adjusting to college or campus culture, academic difficulties, stress, relationship concerns, uncertainty about a major or career path, or dealing with grief or loss.
Candidates should have strong leadership skills, social skills, communication skills, the ability to work well on a team, the ability to accept feedback, maturity, assertiveness, sound judgment, and commitment.
Daboin hopes they can recruit more graduate students to take part in the program.
"We know that graduate students face different issues than undergraduates, so we would love to have more representation from that group," she said.
Students who become peer coaches are asked to commit about five hours per week to their responsibilities, which include meeting with their consultees, meeting with Daboin, and other related tasks.
"Our Counseling Center does so much, so being a student liaison of sorts is a privilege," said Grace Kehoe, an industrial and systems engineering major and peer coach. "Whether it's meeting with a consultee or having a simple day-to-day conversation, it's invaluable knowing how to effectively communicate so your peers can reap all the benefits of your training, even unknowingly."
Daboin echoed that the training, which covers interpersonal communication, conflict resolution, decision-making, being assertive, and connecting with your emotions, can be applied to daily life for students — not just to coaching responsibilities.
Applications for this fall are due Friday, April 6. To learn more or to refer a student to apply, visit c.gatech.edu/peercoach or email irene.daboin@studentlife.gatech.edu.